Main Content
Hp Welcome
How Can I Sell My House Fast For Cash?

With 550Fast That's How!
Stop asking yourself "how can I get cash for my house?" and call 550Fast today. 550FAST is a real estate investment and redevelopment company based in beautiful Colorado Springs, Colorado. We buy houses in Colorado Springs and have been redeveloping real estate since 2008. We are CASH buyers who are able to side step all of the normalcies of selling a house by making you a cash offer, on site in as-is condition, with no obligation. You'll know exactly what you can sell your house for and what you will walk away with from the closing table. We take pride in being able to buy and sell your house fast. You contact us, we assess the property, make you an offer, and buy your house quickly and efficiently so that you can receive your cash right away to save you valuable time and eliminating headache! If you are one of the home buying companies in the area, check what distressed homes for sale we offer in Colorado. With over 30 collective years of experience and 10's of $1,000,000's + in real estate traded, 550FAST brings the expertise and knowledge to the marketplace to solve and settle the problems that many property owners & home owners face when needing to sell their home fast and without hassle.
Is It Easy to Sell My House Fast For Cash?
550FAST buys property in any condition, price or area, no matter the situation. Whether they are houses in foreclosure, you're needing to move on short notice, you're tired of being a landlord or it's an inherited property possibly in probate that you would just like to sell, it does not matter to us. We have the expertise and the resources to handle any of these scenarios in order to sell your house fast. We buy houses in the Colorado Springs area to save our clients the headache of selling their property through an agent. As transaction engineers, our purpose is to provide simple, fast and creative solutions to those who can't or won't list and sell through traditional means (such as listing through a real estate agent). No real estate agent commissions, no realtor expenses, no closing costs, we handle it all. It is so easy to sell your house fast for cash, you can even set the closing date on your home - if it works for you we are sure it will work for us.
After Getting Cash For My House, What Happens to The Property?
After buying your houses, we redevelop those properties into elegant masterpieces eligible for the marketplace for generations to come. We offer many renovated homes for sale in Colorado Springsto anyone searching for a great home. One of the greatest attributes of 550FAST purchasing your home or property (aside from being able to close on the set date of your choice) is that we will purchase as-is, meaning you can leave behind anything and everything that is not of value to you so you can sell your house fast. As you further explore our site, we are certain you will be convinced that you have chosen the best company in the industry to solve your real estate challenges. If you are a private money lender looking for a quick return on investment, see what real estate investment opportunities we can offer you!
If you are telling yourself "I am READY to sell my house fast for cash" give us a call! We are here to provide any additional information or answer any questions regarding the process of how we buy houses fast. We will provide you with the information you need to make an informed decision on the best way to get cash for your house asap. There is absolutely no obligation whatsoever! Contact us today to sell your house fast.
Hp Featured Properties Area
Hp Meet The Team
Meet The Team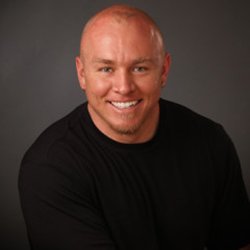 Craig Dillion
President
Craig Dillion first began his journey into real estate in early 2008. After a number of years in the construction industry, it was time to direct his talents elsewhere. He bought his first property
Rick Stark
Chief Investment Officer
Rick Stark has been investing in real estate in Colorado for 30 years. By buying buildings for his software companies, and then selling his former company (PROFITsystems) for $9.6M, he's been trans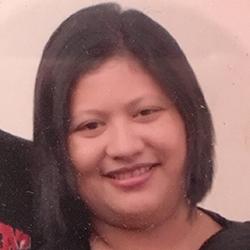 Rosario Rufo
Administrative Assistant
Rose has been a part of the 550FAST team for going on 4 years now. Serving the company from afar, she handles and juggles many of 550FAST's daily and recurring tasks from standard administration
View All
Hp Testimonials Area
Testimonials
I was ready to move on and live in an apartment. 550FAST made it quite easy for me to make my decision on what I wanted to do. They are the best and very professional. Working with 550FAST made everything so manageable and nice.

I was in a situation that I needed to sell my house quickly. There was a fair amount of work that needed to be done in order to make it marketable and sell. I had seen a sign for 550FAST. Called, got a call back within a couple of hours. The next day Craig and […]

I had this property that looked like they haven't cleaned for 2 and a half years. And it was really in bad shape. I didn't have the money to put into it. I was gonna live in it, but after I saw it I knew I couldn't. I saw the 550Fast sign just down the […]

Craig, Just wanted to commend you on an amazing & beautiful job on our dad's house. I'm sure he's looking down smiling.I know it must have been a huge undertaking. Glad to see it restored to its former beauty. Hope you get a good contract on it soon. Good luck!

I got a notice that Craig was buying a house. I gave him a call and he responded promptly. Everything went so smoothly! I haven't had any problem working with Craig. He had been very pleasant in his dealing with me as well as being extremely professional at all times.

This statement that I am about to make is to say thank you to 550-Fast Inc. Craig Dillion and his team were genuinely honest, friendly and fair. I will definately recommend them to anyone, anytime. Thank you so much!

Someone is getting a BEAUTIFUL home!!

View All
Hp People Say Area
What People Say About 550 fast?
It looks like a brand new house!" Buyer
"Its our very own Chip & Joanna Gains house!" Buyer
"You guys dont cut corners!" Local Realtor
"This house kicks ass!" Local Realtor
"You've done a great job with design and color. The layout flows and is very warm" Local Custom Builder